Chippy at
UMPCPortal
is reporting about the Samsung Series 7 Tablet PC. The Crystalmark score that he is reporting is extremely high for a Tablet PC and even a laptop.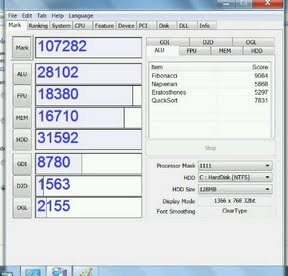 I have been following this platform since 2006 and we were happy if any of the TabletPCs or UMPCs had a score higher than 22000, the highest score that I was able to record was in the Evernote UMPC with an AMD Dual Core and was
40161
. So I feel happy to see that we are getting into a decent performance in this portion of the mobile market.